PNANV: Strength, Resilience, & Resolve Thru Unity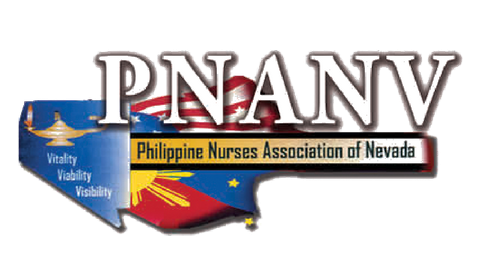 Scholarships, Mentorship, Mental Health and Wellness Advocacy, Public Awareness and Engagement
$200
raised by 4 people
$3,000 goal
1. PNANV Avengers: COVID Busters Seminar
In 1992, a group of visionary immigrant Filipino nurses established the Philippine Nurses Association of Nevada (PNANV). The purpose of this nonprofit professional nursing organization is to foster excellence in areas of nursing practice, leadership through education of its constituents, to promote professional growth and to help address the growing health care needs of the general public. For thirty years, PNANV has served the Fil-Am Nurses, Nevada Nurses, and the community through various outreach programs as well as educational seminars. In 2020 at the height of the COVID-19 pandemic, the organization has chosen to be a part of the solution, to be a beacon of hope, and be a source of inspiration amidst the overwhelming challenges.
The health care system crisis has subjected nurse frontliners, health care workers, and the public to overwhelming physical, psychological, financial, also emotional stress. During the PPE shortage in the valley, PNANV Board of Directors and members worked tirelessly and unselfishly by sewing cloth face masks and making face shields using transparencies and pool noodles. Through the Masks On, Shields Up: Protecting Nevada Together project, about 3,700 masks and shields were distributed to acute care hospitals, rehabilitation and skilled nursing facilities, home health, hospice, clinics, church members, elementary school teachers, and the public. PNANV started a prayer group to strengthen our faith in God and promote fellowship with our peers. The Gift of Sharing brought holiday cheers and meal packages to COVID afflicted families. Nurses who worked in the forefront of patient care were awarded a total of 1,200 massage gift certificates amounting to $140,000 for self-care and relaxation through the Give to Nurses Campaign. PNANV has actively volunteered in various COVID-19 vaccination clinics and continues to promote the vaccination program.
Continuing education units (CEUs) for license renewals that focus on up-to-date evidence-based practices, health care innovations, and specialty programs have been provided to our nursing colleagues. The FilipiNars highlights health care organizations and their causes while providing invaluable health information. To help promote the mental health and well-being of nurses, PNANV offers Mentorship and Self-Care programs. In support of the future generation of nurses, nursing scholarships have been awarded yearly for prelicensure and nursing advancement. PNANV has generously donated to charitable institutions locally and internationally.
Please join the PNANV's 30th Anniversary Fundraising and Gala: Pearls of Wisdom and Resilience in Celebrating Nurses on May 7, 2022, at 6pm to be held at The French Quarter Ballroom, Orleans Hotel and Casino. This will be a grand commemoration of the nurses who have and will continue to dedicate their lives towards service likewise the community partners who have extended their benevolence in supporting the organization's mission.
PNANV: Strength, Resilience, and Resolve Through Unity
Sincerely,
Elizabeth de Leon-Gamboa, MSN Ed., RN, CPHQ, CCM, CMCN
2021-2023 PNANV President