Hope & resources for homeless community in Nevada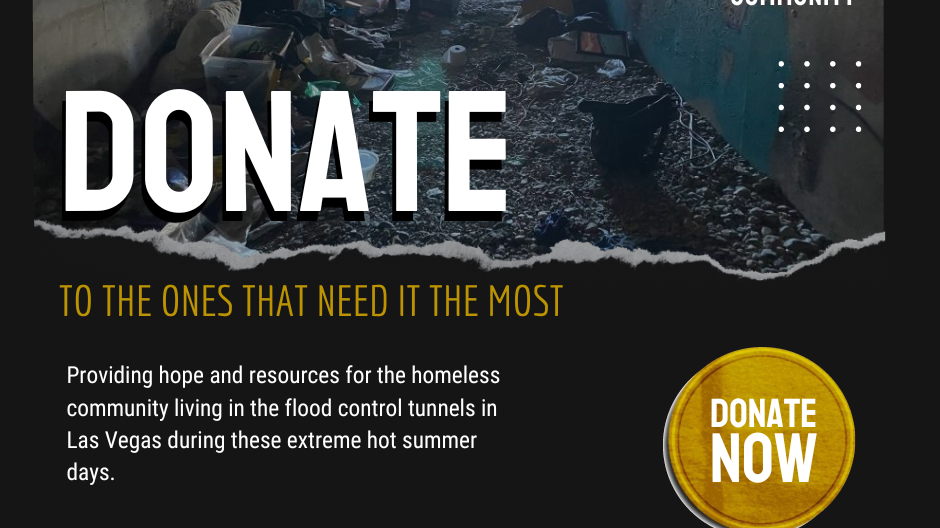 Let's extend our kindness to help individuals in need to get get back on their feet
9 donors
raised $335
300 donor goal
Our main objective of  this fundraiser is simply is  "Giving back to the community"!. 
We want to provide hope and resources for the homeless community living in the flood control tunnels in Las Vegas during these extreme hot summer days. 
 Las Vegas is known for its glitz and glamour, but beneath the bright lights and tourist attractions, there is a darker side to the city. Many individuals in Las Vegas are homeless, and some have taken refuge in the city's extensive network of flood tunnels. These tunnels were built to protect the city from flash floods, but have since become a makeshift home for many people who have nowhere else to go. It is our responsibility as a society to help these individuals and provide them with the support they need to get back on their feet.