The Lantern Festival for Justice & Remembrance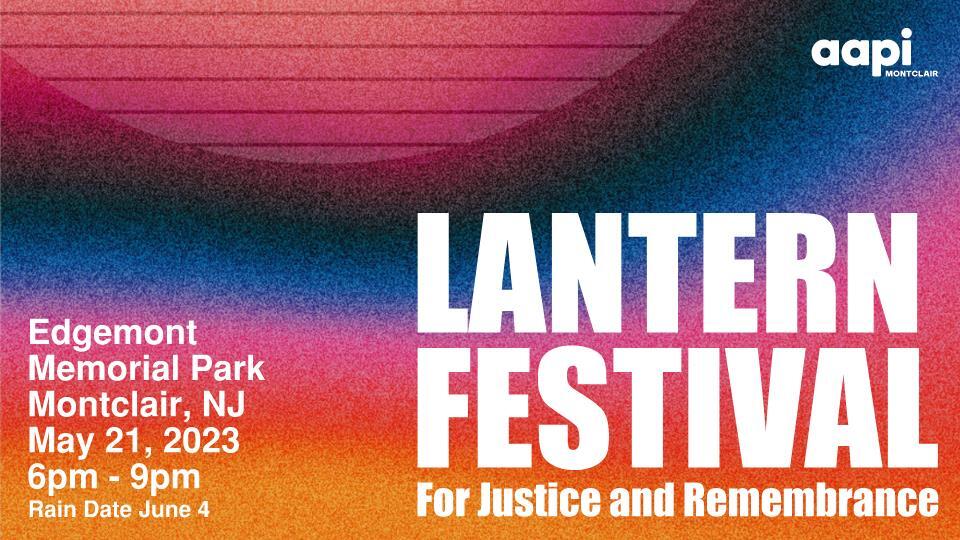 Remembering victims of racialized violence and honoring the history that lights our path forward
$7,163
raised by 117 people
$10,000 goal
The Lantern Festival for Justice and Remembrance
Sunday, May 21 (rain date: June 4)
6-9pm
Edgemont Memorial Park
Montclair, NJ
Help us light thousands of lanterns in remembrance of those harmed by violence and injustice, including anti-Asian hate. Let's stand together against all forms of hate and celebrate community and solidarity, and our shared goals of securing justice for all.

With the support of our community, we hope to cover the cost of the event, support AAPI Montclair's work, and raise meaningful funds for two organizations whose work to safeguard our shared history illuminates our path forward:

--Friends of the Howe House, a community coalition dedicated to preserving the historic home of James Howe, the first African American homeowner in Montclair, and the legacy of the local African American community; and

--The Belleville Historical Society's campaign to repair the Belleville Dutch Reformed Church, a National Historic Site where Chinese immigrants fleeing violence in the West were welcomed, and which continues to shelter and honor the remains of the Chinese laborers buried there.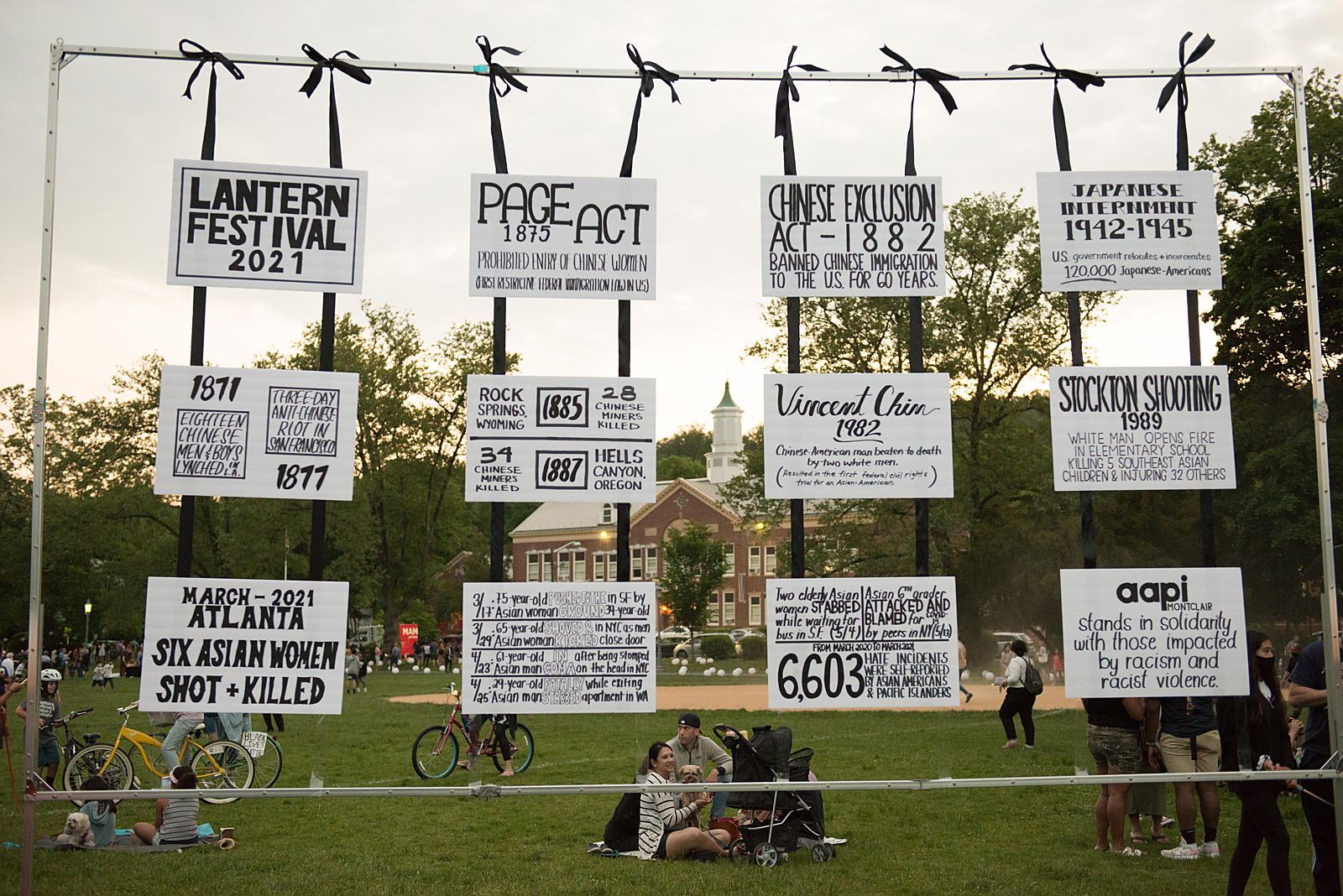 We also plan to have a short program featuring local and state leaders, performances, live music, food trucks, community partner tables, activities for children, and the opportunity to dedicate luminaries with your own special message.
Thank you for any contribution to our work, no matter how large or small! All donors will be recognized on a lantern at the Festival.
For our nonprofit and corporate partners:
Although we do not offer formal sponsorships for Lantern Festival, nonprofit and corporate partners are invited to donate and will be gratefully acknowledged on social media and during our program.


About AAPI Montclair
AAPI Montclair is a 501(c)3 nonprofit representing Asian Americans and Pacific Islanders and families across New Jersey. We are a brave space to share experiences and help unify our voices to create action and representation for our communities.
Our mission is to create a more inclusive future by uplifting the varied experiences of AAPI communities, advocating for AAPI rights and representation, and promoting awareness and education around AAPI culture and history. Through our work, we hope to encourage structural change, build solidarity among communities, and fight for equity for all oppressed groups, while celebrating AAPI cultures.
Your generosity will support initiatives including:
Large-scale public events that build solidarity, raise the visibility of AAPI issues, and help educate our wider community about AAPI culture and history, such as our Lunar New Year and Diwali celebrations;
Youth programs that offer our children spaces for exploring the joy, pride, and complexities of being Asian American;
Advocacy and public safety support, including free self-defense classes, community upstander trainings, and work advancing AAPI civic engagement, representation, and civil rights;
AAPI Heritage Month programming and support in our public schools and community;
And more!
To learn more, please visit our website to sign up for our monthly newsletter.